Meet Isabelle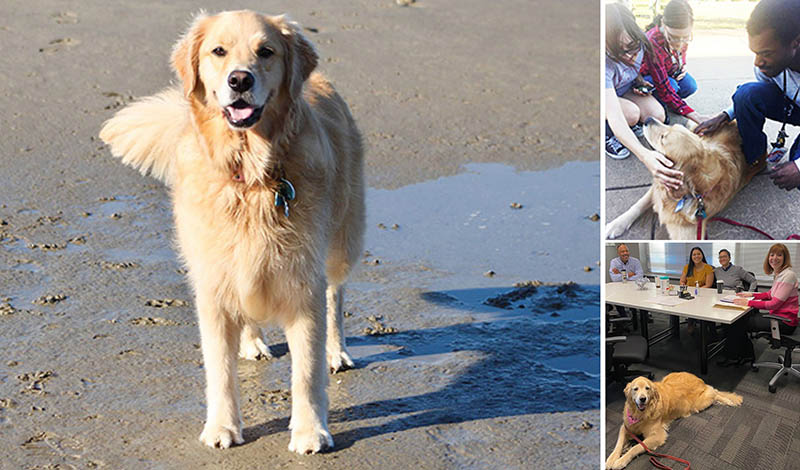 Isabelle is a very special Golden Retriever
Isabelle passed her CGC (Canine Good Citizen) test at 13 months and earned her AKC Community Canine designation at 2½-years-old. As a trained companion, Isabelle has gone everywhere with Dan over the years. They've visited nursing homes, hospitals, and schools. They've been regulars at local community events, attended doggie daycare and swimming lessons, and even met some celebrities in their travels. They have never been apart overnight since she was a puppy.
When public appearances were on hold during the pandemic, Dan started to bring Isabelle along to his real estate appointments.
"Buying or selling a home is an important life event. Isabelle's presence has a way of making the experience more pleasant, memorable, and far less stressful," says Dan. "With Isabelle there, our service becomes a lot more meaningful than a business transaction."
Isabelle is now a permanent part of Dan's listing consulations, walk-throughs, and settlements.